Face Fit Testing in Brisbane
Working in hazardous environments can cause detrimental side effects and affect the health of employees. Because of this, it is imperative that business owners and workers alike to protect themselves from these setting through the use of their masks and undergoing fit testing Brisbane. Apart from safeguarding the wearer's face and other harmful materials, these also seek to reduce the chances of dangerous particles from being inhaled.
SureFit Services is a company designed to facilitate respirator fit testing Brisbane to different institutions and individuals throughout a variety of sectors. From providing respirator testing services and other training programs to proper guidance and maintenance of equipment, our company offers all these and more in compliance with the Australian Standards AS/NZ1715:2009 Selection.
With over 15 years of industry knowledge and experience, SureFit Services is proud to offer respirator testing programs in the country. Our extensive understanding and familiarity on the subject and sector allow us to efficiently deliver our offerings in a smooth and seamless manner. This way, using comprehensive assessments and approaches, we ensure your safety and security through the best practices we impart.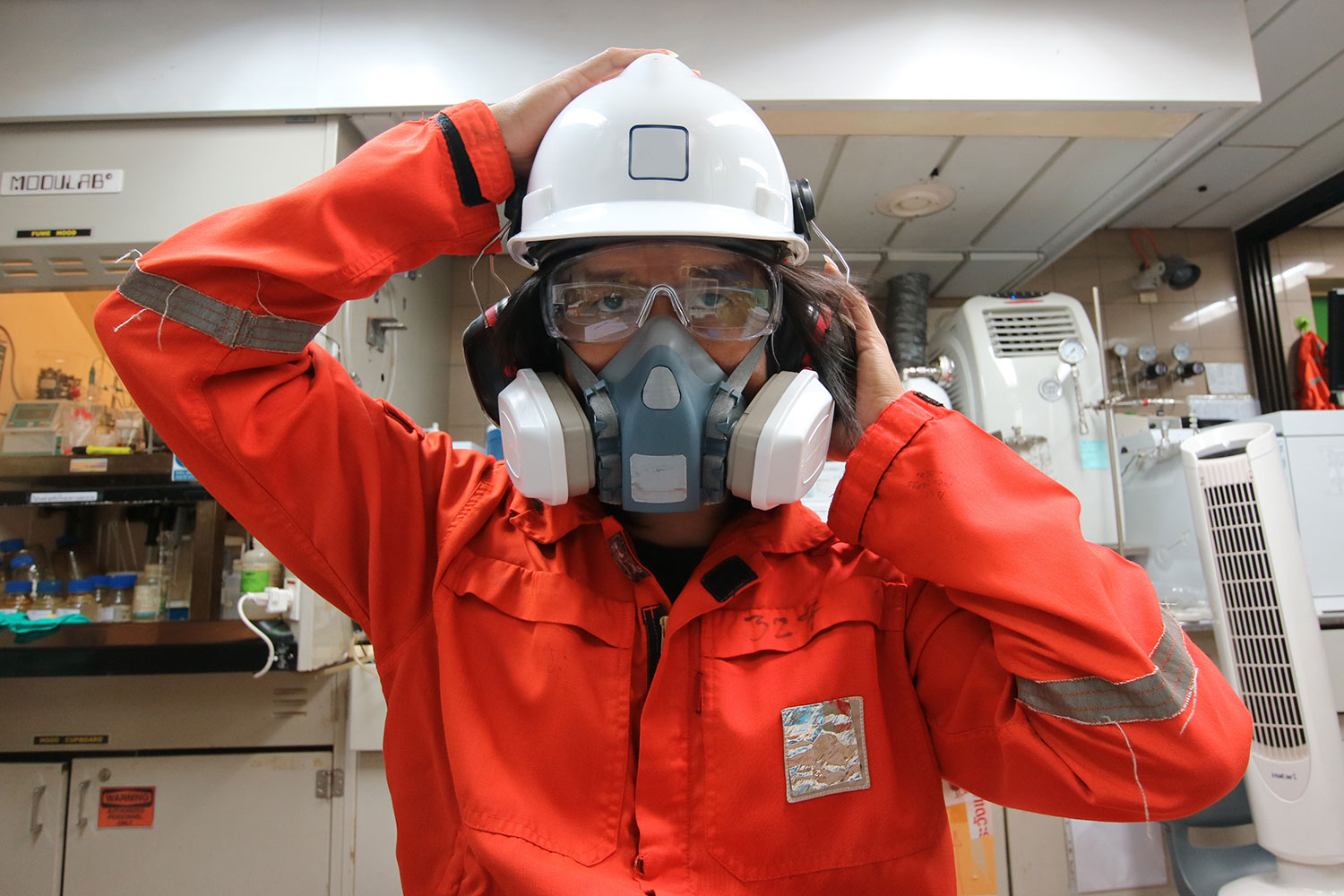 What is Face Fit Testing?
SureFit Services provides a wide range of offerings. At the core of our business is our fit testing Brisbane service which seeks to analyse the compatibility of a user's mask with their face shape and size.
Using our state-of-the-art PortaCount machine, our team of experts are able to objectively measure the amount of air leakage of a respirator worn by an individual.
We understand that given the uniqueness of each and every person, there is no one mask that can match all types of faces. Through this respirator test, our specialists and experts take ample time to carefully assess the equipment to be used as well as the knowledge and experience of users. By taking this approach, we are able to train respective organisations and individuals and deliver information in a simple yet exceptional manner.
With our broad training in the field, our personnel are equipped to lend their assistance and give training programs for your business and workers with little to no effort on your part.
How Often is a Fit Testing Required?                      
 
Here at SureFit, we know that individuals and their faces change throughout the years. Whether it's their facial shape due to weight loss or weight gain, through cosmetic surgery, facial scarring, absence or presence of dentures, fit testing Brisbane is required at least once annually.
These yearly assessments allow individuals concerns and their respective contractors know that their current respirators no longer adheres to their respective facial shape.
Besides the annual respirator exam, an employee or a whole organisation required to wear their masks in the workplace will be asked to undergo an initial mask fitting procedure. The same principle should be observed in the event a mask design change takes place, thereby affecting the whole fit of the respirator and its comfortability and compatibility with the wearer.
We provide tailored solutions using our vast proficiency on the topics. As a result, customers are guided and armed with the proper information with the help of our accomplished team of professionals.
The Difference Between Qualitative and Quantitative Fit Testing
There are two kinds of tests in the field, namely qualitative and quantitative exams. A qualitative assessment can only be used to gauge negative pressure and measure air-purifying masks. These tend to be largely subjective in nature as these rely on the wearer's sensitivities and cooperation.
Contrary to this, a quantitative approach yields more accurate results because it administers the same assessment across a variety of masks. Using specific equipment and instruments, a quantitative fit testing Brisbane successfully measures the leakage around the particular mask or masks in question.
At SureFit Services, we value your safety and protection down to a tee. This is why we use a highly advanced PortaCount machine that effectively measures quantitively the precise fit of a mask and how this can be achieved.
Through a series of exercises and assessments, including facial exercises, moving, breathing and talking, this PortaCount respirator fit test Brisbane can perfectly examine the leaks while the user is going through normal activities done in the workplace and environment.
Our company takes pride in giving our clients precise measurements and documentation. This is why SureFit Services upholds quantitative testing aimed to identify and record the individual results of each person undergoing the said check-up.  
Partner with Us Today
 
For your training and fit testing Brisbane needs, feel free to give our staff a call today. You may also reach out to us via our website. Here at SureFit Services, we are more than happy to cater to an array of industries – from the industrial and construction sector to the oil, gas, mining and general industry. At our company, your safety is one step away.